Medical device maker, Medtronic Inc., and the U.S. Department of Justice (DOJ) reached a settlement concerning claims that they improperly encourage the implantation of their defibrillators and pacemakers.
The settlement is associated with a federal investigation – stemming back to 2005 – into payments made to doctors who took part in post-market studies (studies of devices already on the market).
Doctors were solicited by Medtronic with the intent of inducing them to leave the competitor while converting into Medtronic customers or to persuade them to stay with Medtronic products. Federal officials further contend the medical device giant submitted false claims to both Medicare and Medicaid.
"Kickbacks, like the ones that are alleged in this case, distort sound medical judgments with financial incentives paid for by the taxpayers," said Tony West, assistant attorney general for the DOJ's Civil Division.
In a statement Medtronic said, "It does not admit any wrongdoing in the civil settlement." They further stated that the company set aside a reserve earlier this year in anticipation of a financial settlement.
The validity of the Medtronic studies was not called into question. They were valid and served to provide essential medical and scientific data, said Chris Garland, company spokesman.
The DOJ contended that Medtronic was in violation of the False Claims Act using physician payments related to post-market studies and device registries. Post-market studies are intended to assess clinical performance of a medical device or drug following FDA approval.
Under the False Claims Act, 31 U.S.C. §§ 3729-3733, those who knowingly submit, or cause another person or entity to submit, false claims for payment of government funds are liable for three times the government's damages plus civil penalties of $5,500 to $11,000 per false claim.
Allegations surrounding two whistleblower cases were also resolved. The whistleblowers will receive upwards of $3.96 million.
The DOJ has reached settlements with two other medical device makers Boston Scientific and St. Jude Medical – over similar accusations in recent years.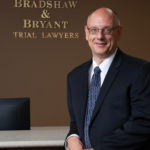 A founding partner with Bradshaw & Bryant, Mike Bryant has always fought to find justice for his clients—knowing that legal troubles, both personal injury and criminal, can be devastating for a family. Voted a Top 40 Personal Injury "Super Lawyer"  multiple years, Mr. Bryant has also been voted one of the Top 100 Minnesota  "Super Lawyers" four times.