This week, Shattuck-St. Mary's Ex-teacher and house parent, Lynn P. Seibel, was charged with 17 counts alleging that he instigated so-called "AP drama" sessions that included group masturbation, other sexually explicit activities, and use of pornography.
The Minneapolis Tribune reported that :
He is currently being held in the Los Angeles County jail on unrelated child porn charges.

Authorities said it was unclear why Seibel's alleged actions didn't come to their attention sooner, given that the school investigated a sexual-abuse allegation against him in 2001 and fired him in 2003 after it found child pornography on his school computer.

The school maintains that it did tell police and county social services about the 2001 allegation, which it said was unfounded, and that it was not required to inform authorities about the pornography.
Seibel worked at Shattuck St.-Mary's, a college preparatory boarding school for grades 6-12, from 1992 to 2003.
The next day the Tribune reported:
Faribault's police chief on Tuesday called the 2008 suicide by a teacher accused of having an affair with a student another example of Shattuck-St. Mary's School failing to properly handle allegations of sexual misconduct.

Chief Don Gudmundson said that instead of notifying police, school officials confronted teacher and dorm director Len Jones in December 2008 about allegations of a three-year sexual relationship with a teenage female exchange student. Gudmundson said school officials let Jones go alone to get his coat, and he then shot himself to death.
Each of these situations raise serious questions about what reporting was being done. It is important that the message keep getting out and that those who give voice to disclosure continue to be supported and representatives of each institution practice a policy of zero tolerance. Secrecy and nondisclosure is what this festering scab does not need.
Abuse of children and the continued silence by the offenders needs to be prevented. If you suffered, saw, or suspected such events, it is important to know that there is help out there.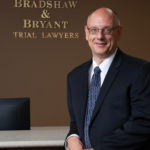 A founding partner with Bradshaw & Bryant, Mike Bryant has always fought to find justice for his clients—knowing that legal troubles, both personal injury and criminal, can be devastating for a family. Voted a Top 40 Personal Injury "Super Lawyer"  multiple years, Mr. Bryant has also been voted one of the Top 100 Minnesota  "Super Lawyers" four times.