Today, Minnesota Governor Tim Walz issued Executive Order 20-01 declaring a Peacetime Emergency to protect Minnesotans from the new coronavirus, called COVID-19. The order summarizes some of the actions the state has taken over the past year to prepare for such an emergency, and outlines the coordination taking place with federal and other authorities. Some highlights include the National Guard being ordered to remain ready to assist.  The Department of Health continues to lead the state's response, and has issued these guidelines today:
Schools are not ordered to close, unless specifically advised to do so by health officials, but specific or broad closures could be ordered as problems develop.
Event organizers should cancel gatherings with 250 or more people.
Event organizers should cancel smaller events (those with less than 250 people) in settings that do not allow social distancing of 6 feet per person.
Event organizers should limit attendance to no more than 10 people where the majority of participants are at higher risk for severe illness from COVID-19.
People at higher risk of severe COVID-19 illness should stay at home and avoid gatherings or other situations of potential exposures, including travel.
Employers should making telework arrangements for workers whose duties can be done remotely.
Employers should stagger work schedules and limiting non-essential work travel.
Health care facilities and assisted-living facilities should more strictly limiting visitors.
Faith-based organizations should offer video or audio events.
Hospitals and other health care facilities should implement triage before entering facilities (for example, parking lot triage, phone triage, and telemedicine to limit unnecessary visits).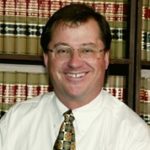 As a partner with Bradshaw & Bryant, Joe Crumley has over 30 years experience helping injured people and their families to secure just and fair compensation. Excelling in personal injury litigation, Mr. Crumley has secured numerous record-setting verdicts and settlements and won accolades such as MTLA's "Trial Lawyer of the Year" and "Excellence" Awards.