It's been interesting to hear the number of people suggesting that Jerry Sandusky's recent interview was legal suicide. My initial reaction was to agree. But with that interview and the addition of Mike McQueary's changing story, is what they are doing giving the rabid fan the information that they need to support a denial?
We have already seen a ruling from a judge who was on Sandusky's board. Is the hope that they can get enough blue sweatered jurors that they will say " He said he didn't do it" ? It may be a long shot, but watching the protests, it seems that there are potential jurors in Happy Valley who have drank deep of the kool aide.
It would be a desperate attempt, but all the stories suggest that they have many reasons to be desperate about what justice would mean. The history of high visibility criminal cases suggests that crazier things have happened.
But, the key will be how they deal with the victims. A successful defense would probably require big payoffs and the purchase of silence. Hopefully, the time for silence is well over.
Abuse of children and the continued silence by the offenders needs to be prevented. If you suffered, saw, or suspected such events, it is important to know that there is help out there.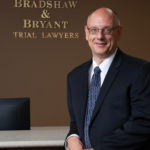 A founding partner with Bradshaw & Bryant, Mike Bryant has always fought to find justice for his clients—knowing that legal troubles, both personal injury and criminal, can be devastating for a family. Voted a Top 40 Personal Injury "Super Lawyer"  multiple years, Mr. Bryant has also been voted one of the Top 100 Minnesota  "Super Lawyers" four times.