So, I have been getting ready for the American Diabetes 29 Mile Bike Ride.   Not so much to ride well, just to make it to the end.  Getting ready has included riding enough to get my seat used to the trip.  Despite the rain recently, I have done a decent job of getting out on the trails.   Last night I headed out for a 10 mile round trip.
Four hours later I came back with six stitches in my head and my own fair share of road rash.  Basically, I missed a turn and in my haste to get back ended up riding my bike along the railroad tracks as I crossed a local street.  My front tire slid into an indent in the road and over I went.
I have had clients tell me in the past about the weird sense of being blind when you have blood pouring down your face.  Thankfully I avoided becoming Daredevil.
The interesting sight was looking at my helmet after: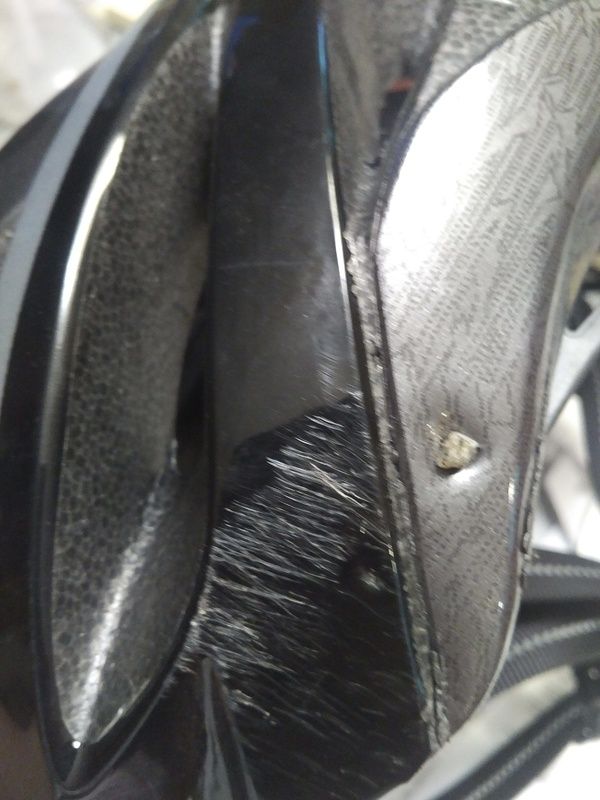 That rock would have been in my temple if it wasn't for the helmet.  I usually wonder about people flying by helmetless, and while I respect their right to decide, I am very glad I had mine on.   It surely made a difference.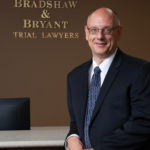 A founding partner with Bradshaw & Bryant, Mike Bryant has always fought to find justice for his clients—knowing that legal troubles, both personal injury and criminal, can be devastating for a family. Voted a Top 40 Personal Injury "Super Lawyer"  multiple years, Mr. Bryant has also been voted one of the Top 100 Minnesota  "Super Lawyers" four times.