After a car crash injury, there are some important things you need to know. These articles will explain your rights in Minnesota.
Almost everyone hurt in a Minnesota crash has a right to No-Fault (or PIP) Benefits.

Anyone, regardless of fault.
At least $40,000 Coverage:
You're still covered if your crash happens outside Minnesota.

If the crash was caused by someone else, you have the right to recover additional compensation depending on the type and seriousness of the injury.
You have coverage if an uninsured motorist causes the injury.
You have add-on coverage if an underinsured motorist caused you injury.
You have property damage rights.
Some people get confused or even angry because it's usually their own car insurance policy that pays these benefits.  There's nothing to worry about; it's the law and the insurer can't raise your rates for making a no-fault claim.
Check back here to learn about these rights:
Part 2, Getting Medical Bills Paid After a Crash.
Part 3, Getting Wage Loss Benefits Paid
Part 4, Getting Property Damage Paid After a Crash
Part 5, Getting Replacement/Homemaker Claims Paid After a Crash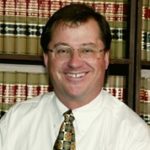 As a partner with Bradshaw & Bryant, Joe Crumley has over 30 years experience helping injured people and their families to secure just and fair compensation. Excelling in personal injury litigation, Mr. Crumley has secured numerous record-setting verdicts and settlements and won accolades such as MTLA's "Trial Lawyer of the Year" and "Excellence" Awards.