There's a car insurance benefit that is misunderstood and missed by many people and their lawyers.  Called "Household Services" or "Replacement Services" benefits, it pays for loss of the injured person's services to the household. It's like wage loss for missed chores and household duties. Here's what you need to know.
Eight Day Waiting Period. Unlike medical and wage loss, it doesn't pay benefits until losses starting  the ninth day after the crash. 
Repays All Expenses to replace usual services the injured person can't do for himself or herself (or for the benefit of the househo ld).
Up to $200 per Week. But like other benefits, if you paid for "stacking" of no-fault from two or more cars under the policy, that weekly amount would go up to $400, $600, or however many policies were stacked.
Typically, we see things like:
Child Care,
House Cleaning,
Snow Shoveling and
Lawn Care claims.
But the law says ALL expenses for usual services.  So we have proven:
Garden help,
Laundry,
Cooking,
Moving expenses,
Remodeling (for DIYers who can't),
Painting, inside and out,
Spring housecleaning,
Yard cleanup,
Driveway plowing,
Car maintenance,
Deck staining.
even Firewood (instead of paying someone to come and split wood for the winter).

Other ideas that come to mind that MIGHT be payable are:
Athletic coaching for kids,
Take out food (instead of hiring a cook?)
Insurers usually require a doctor's note indicating the need for the help, and proof of what was done by whom, and proof it was paid or invoiced. the better the documentation, the more likely the insurer will pay promptly.
But there's another way to calculate this benefit, that will take up an entire article.  Primary Homemakers can get paid the reasonable value of their lost services to the household without any need for payment!
This article is part of a series What You Need to Know After a Car Crash Injury.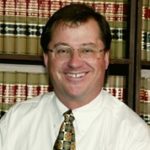 As a partner with Bradshaw & Bryant, Joe Crumley has over 30 years experience helping injured people and their families to secure just and fair compensation. Excelling in personal injury litigation, Mr. Crumley has secured numerous record-setting verdicts and settlements and won accolades such as MTLA's "Trial Lawyer of the Year" and "Excellence" Awards.