The news of Archbishop John Nienstedt's apparent ouster by the church is big news nationwide.  There are front page stories in USA Today, CNN, and the New York Times.
Most of the stories, including a Star Tribune banner headline note that Auxiliary Bishop Lee A. Piché also 'retired'.  That story quotes Jeff Anderson, nationally renowned attorney for survivors of priest abuse, as well as prominent survivor representatives.  It's the story of the day.
Still, there's a more important question.  Who will replace him?  Remember, Nienstedt got the Archbishop job after he presided over a very similar priest sex abuse fiasco as Bishop in New Ulm.  There was a cover up there, and when he came to St. Paul, he  continued the same way of thinking.  Will the church bring in a real reformer or will it be more of the same?
While it is good news that the church finally acted.  But survivors and parishioners alike want to know the real purpose of the change.  Is this change being made just so Nienstadt can be called 'former'  archbishop if and when he is criminally charged or when further cover up is revealed? Are they bringing in another cleaning crew?  Or is it actually a bout of conscience?
The church has a pattern of bringing in replacements with experience in these scandals.  Since the 'experienced' bishops have been mostly involved in covering over more than reforming, they tend to bring in someone with a history of covering, and hiding, rather than openness and reform.  If they bring in another bishop who has a history of scandal and cover up, this is really only a change in names.
For the time being, Pope Francis has appointed the Bernard Hebda as "apostolic administrator" for the archdiocese until a new Archbishop is named.  Hebda is currently  the Coadjutor Archbishop of the Archdiocese of Newark in New Jersey.  His position there was to assist and eventually succeed the sitting Archbishop. He formerly served as the Bishop of the Diocese of Gaylord in Michigan.  It is unclear if Hebda will return to his position in Newark or if he is is a candidate to replace Nienstedt.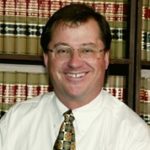 As a partner with Bradshaw & Bryant, Joe Crumley has over 20 years experience with the firm—helping injured people and their families to secure just and fair compensation. Excelling in personal injury litigation, Mr. Crumley has secured numerous record-setting verdicts and settlements and won accolades such as MTLA's "Trial Lawyer of the Year" and "Excellence" Awards.