We all know the mantra, "The customer is always right," but what about considering the customer's time? You know how it goes, you order a new flat screen TV and the company gives you a two to four hour window for delivery if you're lucky. Not only is waiting frustrating, it's extremely expensive according to a new survey.
The survey titled, "2011 Cost of Waiting Survey," suggests waiting for home deliveries, service appointments, cable repair and other deliveries and appointments costs Americans a whopping $37.7 billion a year.
The survey, by TOA Technologies, polled more than 1,000 random Americans about their experiences waiting for in-home services for utilities, cable/Internet and more. The survey also looked at the potential implications for businesses providing those services. It found that 58 percent waited for services at their homes in 2011 and that "the annual cost of waiting per individual is equivalent to removing the average American from the workforce for nearly three days."
Consumers lose time and money waiting. In the U.S., the average individual cost of waiting is nearly $250 annually – applying that cost to the entire American labor force, TOA found a potential $37.7 billion economic impact of the total time spent waiting for in-home services.
The Bottom Line
Long waiting periods lead to bad business reputations. With consumers being short on patience, that long "period" can be a mere 15 minutes. Social media networks such as Twitter and Facebook have become a prevalent source for consumer's to complain about a company and their shortcomings. Businesses need to make customer improving customer service a priority as it can provide great rewards on brand value and reputation.
Interestingly, the survey found – when a consumer's experience is positive it is attributed to the service technician, while negative experiences are blamed on the company.
Visit TOA Technologies to read the full report.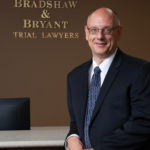 A founding partner with Bradshaw & Bryant, Mike Bryant has always fought to find justice for his clients—knowing that legal troubles, both personal injury and criminal, can be devastating for a family. Voted a Top 40 Personal Injury "Super Lawyer"  multiple years, Mr. Bryant has also been voted one of the Top 100 Minnesota  "Super Lawyers" four times.