The head of the National Transportation Safety Board is leaving, according to the Washington Post:
Deborah A.P. Hersman, who has served as chairman of the National Transportation Safety Board for almost six years, will step down to become president of the National Safety Council, the NSC announced Tuesday.

…"I am thrilled to have the opportunity to lead an organization dedicated to saving lives and preventing injuries," Hersman said in a statement. "The National Safety Council vision of 'making our world safer' has the potential to improve every workplace, every community and the way we travel every day."
The 43-year-old Hersman was on-scene for more than 20 accident investigations, including the crash of an Asiana Airlines jet in San Francisco last July. She is particularly known for championing protections for children, including on planes.

Hersman said she came to Washington two decades ago believing "government can do important work on behalf of the citizens of this great country."
Ms. Hersman will leave the NTSB April 25, and Vice Chairman Christopher A. Hart will then take over as Acting Chairman.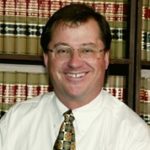 As a partner with Bradshaw & Bryant, Joe Crumley has over 20 years experience with the firm—helping injured people and their families to secure just and fair compensation. Excelling in personal injury litigation, Mr. Crumley has secured numerous record-setting verdicts and settlements and won accolades such as MTLA's "Trial Lawyer of the Year" and "Excellence" Awards.