When a driver in Minnesota (and many other states) is negligent and injures someone, the owner of the car is also responsible. Usually. This is called Vicarious Liability. Car rental companies lobbied for years to get an exception, so they weren't on the hook for serious injuries and death.
The U.S. Congress passed the Graves Amendment in 2005[1], to try to get rid of vicarious liability of rental companies. This law swept aside years of efforts by Plaintiff advocates to preserve some protection for people injured by these rental vehicles. However, even before to the Graves Amendment enactment, the Minnesota legislature slowly but surely cut into this vicarious liability by capping the exposure. By 2005, the rental liability cap was $100,000 per person and $300,000 per incident.[2] The Minnesota Supreme Court agreed that the state law was now preempted by the Graves Amendment.[3]
The Graves Amendment is limited to situations where "there is no negligence or criminal wrongdoing on the part of the owner."[4] This leaves an opening for the smart lawyer. What if the vehicle was negligently maintained? What if the vehicle was negligently entrusted to a habitual drunk by the rental or leasing company? Unfortunately, at least one federal judge has ruled that somehow negligent entrustment claims against a rental company are barred by the amendment.[5]
However, the Eighth Circuit Court of Appeals has recently ruled that negligence means negligence, and specifically provided that a negligent entrustment claim could be brought.[6] Presumably, if the plaintiff can show any negligence on the part of the rental or leasing company that resulted in the injury, the claim against the rental company will go forward.
---
[1] 49 U.S.C. § 30106 (2006).
[2] Minn. Stat. § 65B.49, subd. 5a (i)(2004).
[3] Meyer v. Nwokedi, 777 N.W. 2d 218 (Minn. 2010).
[4] 49 U.S.C. § 30106(a)(2006).
[5] Dubose v. Transp. Enter. Leasing, LLC, 2009 WL 210724 (M.D. Fla. Jan. 27, 2009).
[6] Carton v. General Motor Acceptance Corp., 611 F.3d 451, 456-458 (8th Cir. 2010).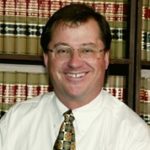 As a partner with Bradshaw & Bryant, Joe Crumley has over 20 years experience with the firm—helping injured people and their families to secure just and fair compensation. Excelling in personal injury litigation, Mr. Crumley has secured numerous record-setting verdicts and settlements and won accolades such as MTLA's "Trial Lawyer of the Year" and "Excellence" Awards.