Someone hurt in a car crash needs to know their medical bills are going to be paid.  The good news is that almost every Minnesotan is guaranteed at least $20,000 in high quality medical coverage, and health insurance after that.
Now, if the injured person was in the ICU (Intensive Care Unit), or a helicopter ambulance or even in the hospital for more than a few days with lots of expensive tests or surgery, you can probably skip down to the health insurance paragraph, because your no-fault benefits are  probably exhausted already.
No-Fault (high quality) medical benefits.  First, you have $20,000 in no-fault (aka PIP) medical benefits. It's not a lot of coverage, but it's high quality. Why?  Because it pays:
Any doctor you pick.  You don't need a referral. Medical doctor, chiropractor, physical therapist, wherever you choose.  Even massage, with a note from a doctor.
100% payment of the bills.  Clinics don't have to take a discount, like they do with health insurance. So clinics like taking care of people with no-fault insurance, because they get paid better!
Transportation. If you have to go to the doctor or therapist more than a few times, it's worth claiming your mileage at 53½ cents per mile. Even a five mile drive to the clinic three times a week adds up to $70 a month!
It may seem strange that your own car insurance usually pays, even if someone else caused the crash. But that's the law and your insurance company cannot increase your rates just for bringing a no-fault claim.
So no-fault/PIP is great insurance while it lasts.
Health Insurance pays your medical bills once the no-fault insurance runs out or stops paying.  You need to follow all the rules of your insurance including getting referrals, staying in network, etc.
Currently, the law requires everyone to carry health insurance. In many situations, if you suffer a bad injury that knocks you out of work, you can apply for Medical Assistance (Medicaid) that will provide excellent coverage and even go back in time and pay all your  bills.
Health insurance has complicated rights to get paid some of their money back when there is a claim. This is called subrogation, and it's complicated enough to have its own article.
But if you're injured, especially from someone else's fault, you shouldn't hesitate to go to the doctor and get care.  The important message is that no matter what insurance is paying, injured people should get the treatment they need!
This is one of a series of posts describing what you need to know about Minnesota car crash law.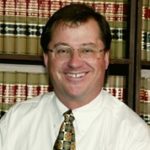 As a partner with Bradshaw & Bryant, Joe Crumley has over 30 years experience helping injured people and their families to secure just and fair compensation. Excelling in personal injury litigation, Mr. Crumley has secured numerous record-setting verdicts and settlements and won accolades such as MTLA's "Trial Lawyer of the Year" and "Excellence" Awards.