It's fairly clear that the new Good Faith statute will work if lawyers know enough to use it! Bad faith should be a thing of the past in Minnesota. But insurers are still behaving badly!
Retroactive Denials and Insurer Good Faith. We received a cutoff letter from Progressive Insurance on a client based on an adverse exam (which they call independent). Interestingly enough, the treating neurologist was one of the most well known insurance medical examiners out there. Our client had almost $14,000 of past unpaid benefits, most of which came before the exam. All the unpaid benefits had been medically supervised and found to be reasonable and necessary by the treating physicians.
So Progressive's doctor was looking back in time throiugh his crystal ball and saying they didn't have to pay? How could that be fair? Didn't the policyholder have a right to expect they'd pay? How could they wait and then deny so many past bills?
I sent a tough letter to Progressive pointing all this out and stating:
It is patently clear that these bills should be paid and that Dr. [adverse]'s opinion will be ignored by any fair and neutral fact finder. I believe your denial is in bad faith. I believe the denial violates Minn. Stat. §604.481, which governs an insurer's standard of conduct. As you may be aware, Subd. 2 of that statute requires a reasonable basis for denying the benefits. We do not believe the paid opinions constitute a reasonable basis for denying all these benefits. It is our belief that if we proceed to a jury trial, a jury will award all these benefits plus statutory interest under the Minnesota No-Fault statute at a rate of 15%.

In addition, a judge will be asked to award taxable costs including half of the excess under Subd. 3 as well as the reasonable attorney's fees that we incur establishing this violation. We have already begun separately accounting for our fees and my hourly rate is $300.00 per hour for matters such as these.

I will provide you a window of opportunity of 30 days to reconsider your denial of the claim. I would expect that each and every outstanding bill be examined by Progressive to determine if there is a reasonable basis for denial. If these bills remain denied, we will place this case into suit and any efforts to pay the benefits after that point will be seen as an attempt to subvert the good faith statute. You have 30 days.
18 days later, Progressive's supervisor contacted us and attempted to make a full and final settlement. We did not respond. Within 20 days of the letter all of the retroactive denials were paid along with 15% interest.
Here are three other articles discussing Good Faith by my partner Mike Bryant, describing the new law, discussing no-fault and good faith, and Uninsured Policyholders .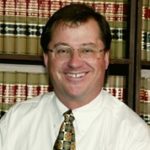 As a partner with Bradshaw & Bryant, Joe Crumley has over 20 years experience with the firm—helping injured people and their families to secure just and fair compensation. Excelling in personal injury litigation, Mr. Crumley has secured numerous record-setting verdicts and settlements and won accolades such as MTLA's "Trial Lawyer of the Year" and "Excellence" Awards.