While the tragic death of singer Whitney Houston has dominated the headlines recently, part of the story remains untold. In some places, family members, employers, and even employees could sue a bar or liquor store that contributed to the death of a drunk.
Minnesota's law is a perfect example. The Minnesota Civil Damages Act, more popularly known as the Minnesota Dram Shop Act, allows a lawsuit against a bar or liquor store that illegally sold alcohol to a person who causes death or injury. My partner, Mike Bryant, wrote about this law last year.
The law makes perfect sense. Since it is illegal to sell alcohol to a person that is "obviously intoxicated," if the drunk later crashes a car or otherwise injures someone, the injured person can sue both the drunk and the bar. In those cases, the fault of the drunk and the bar are compared.
The bar usually ends up having to pay a small percentage of the damages because the drunk is blamed much more than the bar. For example when a bar keeps serving someone that is so drunk that they can barely stay on their bar stool, and the drunk goes out and kills or injures someone by crossing over the center line in his car, a jury might find 80% fault on the drunk and 20% fault on the bar. In those circumstances the bar would usually pay 20% of the total damages caused by the crash. Injury damages include medical bills, lost wages and income, pain, suffereing, disability and other damages. In the case of a death, the damages include loss of care, comfort, guidance and support.
However there is an interesting twist in Minnesota law that actually gives the family and employers of a drunk that kills themselves the best dram shop case. This can include significant others.
Many news sources are now reporting that Whitney Houston was behaving erratically throughout the 24 hours before her death, and continued to be served alcohol at the Beverly Hilton Hotel. If a Minnesota bar or hotel had served an obviously intoxicated Whitney Houston, and if her intoxication contributed to her death, there would be a "pure dram shop claim." Whitney's family, her employers and even employees might be able to bring a claim against the hotel. Because of the way the law is written in Minnesota Whitney's fault would not be held against her family or her employers!
Minnesota law provides that " a spouse, child, parent, guardian, employer, or other person injured in person, property, or means of support, or who incurs other pecuniary loss by an intoxicated person or by the intoxication of another person" may bring a claim. So if the drunk kills or injures someone or even damages property, there is a case in Minnesota. In a case called Lefto v. Hoggsbreath, the Minnesota Courts found that even a live-in girlfriend or boyfriend qualified to bring such a claim.
Many states do not allow such a claim. While I am not a California attorney, it looks as though California's law is much more conservative. It appears that §§ 25602; 25602.1 (Bus. & Prof. Code) and § 1714 (Civ Code) do not allow for a dram shop claim except where there is an underage drinker (although I would strongly urge California victims to speak to a lawyer licensed in California.) Wisconsin, a state where breweries have had a strong influence at the legislature, also does not allow dram shop claims except with underage drinkers.
It is rare that anyone outside the immediate family brings any claim at all. However, given the huge financial losses by the employers and employees of Whitney Houston, there would be multimillion dollar claims available under Minnesota law.
While this result seems strange and controversial, the law serves an important purpose. The people pouring the alcohol are the front line defense against drunk drivers. Bars and liquor stores profit from selling booze to drunks. Minnesota law requires them to think twice before giving more alcohol to someone who is already drunk, which helps reduce drunk driving.
Whitney Houston's death is a horrible tragedy. The lab tests have not been completed, and until then we will not know what level and what chemicals Whitney had in her body. Ultimately, no one but the drunk can stop the drunk from drinking themselves to death. However, the law of every state should prevent bars and liquor stores from hurrying that death.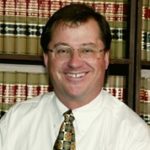 As a partner with Bradshaw & Bryant, Joe Crumley has over 20 years experience with the firm—helping injured people and their families to secure just and fair compensation. Excelling in personal injury litigation, Mr. Crumley has secured numerous record-setting verdicts and settlements and won accolades such as MTLA's "Trial Lawyer of the Year" and "Excellence" Awards.