I was ill over the weekend, and missed work on Monday, a rare occurrence for me.  One of our staff jokingly (maybe) left a jar of Clorox disinfectant wipes on my desk.  It reminded me of an experience from last year, when I returned from my last illness:
Last year's illness was similar.  I returned on a Tuesday, and my client was a modern "Typhoid Mary," or in his case "Typhoid John."  We had an important hearing on his case, but he was late for our preparation meeting because "the kids came down with a bug over the weekend, so I couldn't bring them to school with a fever." Meanwhile, he was red-eyed, gasping a bit, sniffling and coughing.
I recognized that look.  As old Lloyd might say, "I've had influenza.  Influenza was a an old friend of mine.  You, Mr. Client, are just like Jack Kennedy…. with the flu."  I tried to keep my distance, hoping my flu shot immunized me from the subject of my amateur diagnosis.
My wife had already been treating me like nuclear waste since Sunday morning. Well, not exactly. More like the people in Fukushima, Japan treated their homes after the meltdown. With a distant longing. Longing to take care, wanting to return, but smart enough to keep her distance.
So I was a little sensitized to germs that morning (even more than usual). And I was not happy "John" was my first experience on return. The client continued to cough INTO HIS HAND, (which he would later used to shake hands with the hearing officer and the defense attorney), but always coughed IN MY DIRECTION!
The preparation was difficult, as I tried to keep the client and his germs on the other side of the table.  I gave him his own book of exhibits to look at, rather than pointing it out directly.  I hoped he didn't notice as I pretended to cough into a tissue, actually using it as gas mask every time he coughed.  And tried not to be obvious as I dodged left and right, as it seemed he was intent on coughing AT ME!
Between our office and the hearing, I used no less than THREE Purell bottles in front of him (our office, the court elevator, and the one outside the hearing room).  My client  took no notice, nor did he take the hint.  Acted like a bottle of Purell was as foreign to him as raw squid juice.
He did inform me just before the defense and the hearing officer came in that he thought HE was feverish and a little dizzy (O, Joy).  So he grabbed the big water jug on the table (with both hands) and poured herself a big glass full.
Five minutes later, I watched in horror, as the defense attorney used both hands on the same big jug to pour himself a glass of water.  Then more horror, the handshake.
My ethical duty to my client prevented me from exercising my ethical duty as a human (which would be to dive into the breach to prevent the handshake, and send my client back to his home). I could only look sadly at my old friends, the defense attorney and the hearing officer, as the condemned men I now knew them to be.
As we settled in for the hearing, I tried to be subtle when I pulled his chair out for my client, sliding it about four feet farther left of my chair, but he quickly cozied up to me as the hearing began.
I couldn't really say how the hearing went that day.  I remember he stopped coughing and sneezing after the hearing started (adrenaline does that). After the hearing, his disease spreading symptoms reappeared and I again tried not to look too obvious as I dodged his exhalations. The lobby security guards, with no one to wave through their x-ray  scanners, stared and no doubt wondered what kind of dance that crazy lawyer was teaching his client.
You can't protect yourself completely from people who insist on spreading disease because they were taught to 'soldier on' despite illness. But keep in mind the most recent CDC news:
–They missed one of the major viruses (H3N2) this year in the flu vaccine due to a late mutation. Still a good idea to get a
-Flu seasons where H3 viruses, including this year's H3N2, are the predominant flu strain tend to be worse, with longer-lasting and more severe illnesses, leading to more hospitalizations and more deaths
-There have been over 1,200 confirmed flu cases and 7 pediatric deaths so far this year
HERE ARE THE CDC STEPS TO STOP GERM SPREAD
-Get Vaccinated
The single best way to prevent the flu is to get a flu vaccine each season.  Although only partial help this year.
-Avoid close contact.
Avoid close contact with people who are sick. When you are sick, keep your distance from others to protect them from getting sick too.
-Stay home when you are sick.
If possible, stay home from work, school, and errands when you are sick. You will help prevent others from catching your illness.
-Cover your mouth and nose.
Cover your mouth and nose with a tissue when coughing or sneezing. It may prevent those around you from getting sick.
-Clean your hands.
Washing your hands often will help protect you from germs. SCRUB LIKE A SURGEON, often, Purell is second best
-Avoid touching your eyes, nose or mouth.
Most experts believe that flu viruses spread mainly by droplets made when people with flu cough, sneeze or talk. These droplets can land in the mouths or noses of people who are nearby. Less often, a person might also get flu by touching a surface or object that has flu virus on it and then touching their own mouth, eyes or nose.
Clean and disinfect surfaces or objects.
Cleaning and disinfecting surfaces and objects that may be contaminated with germs like the flu can help slow the spread of influenza.
signed,
"Germaphobe Joe"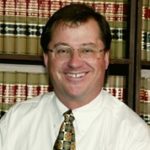 As a partner with Bradshaw & Bryant, Joe Crumley has over 20 years experience with the firm—helping injured people and their families to secure just and fair compensation. Excelling in personal injury litigation, Mr. Crumley has secured numerous record-setting verdicts and settlements and won accolades such as MTLA's "Trial Lawyer of the Year" and "Excellence" Awards.