It's been great to have a forum to talk about making the world safer, but even more important has been the opportunity to learn from Legal Examiner and great lawyers across the country. Here's the list of what the most viewed pieces have been for 2015.
BP Settlement: Judges Barbier & Clement Say Majority of Accrual BP Claims Inherently Matched, Tom Young | Feb 17, 2015
Chrysler Recalls: Beware of Vehicle Buyback Offers, Michael Phelan | Sep 2, 2015
BP Settlement Claim Values Plummet – Why?, Tom Young | Mar 17, 2015
WALTER ENERGY – WHAT'S WRONG IN AMERICA, Jon Lewis | Sep 7, 2015
Vaginal Mesh Lawsuits Inching Towards Settlement, Shezad Malik MD JD | Apr 9, 2015
Actos Bladder Cancer Lawsuit 2015 Update, Shezad Malik MD JD | Jan 10, 2015
Zofran Linked To Birth Defects, Adverse Fetal Outcomes In Hundreds Of Adverse Event Reports, Michael Monheit | Jul 16, 2015
Former ER Doctor Spreads the Word: CRPS is Real, Mary Alice McLarty | Nov 20, 2015
Transvaginal Mesh Settlement in the Works, Shezad Malik MD JD | Mar 20, 2015
New Study Warns about Zofran Birth Defects, Miriam Barish | Feb 20, 2015
Each has some interesting comments and provide an important message to the consumer.
Here is the top ten from our St Cloud blog.
Here is the top ten from our Minneapolis blog.
Top 10 Civil Justice Stories of 2015, Part One 
and Top-10 Civil Justice Stories of 2015, Part Two from Rick Shapiro.
I look forward to reading more of this great stuff in 2016.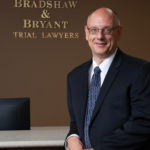 A founding partner with Bradshaw & Bryant, Mike Bryant has always fought to find justice for his clients—knowing that legal troubles, both personal injury and criminal, can be devastating for a family. Voted a Top 40 Personal Injury "Super Lawyer"  multiple years, Mr. Bryant has also been voted one of the Top 100 Minnesota  "Super Lawyers" four times.