During the month of December, I have been looking at what is involved when a person has to deal with their no fault company following a car collision in Minnesota. Hopefully, whether you call us or not, it has helped with the questions that start off right after a claim:
Notify your company right away after you have been in a collision. It is important to do this so that you can get your claim started. Usually, it will involve an application for benefits that will need to be filled out. This will make sure that you get the coverage that you paid for.
When you fill out your application for benefits, make sure that you read each question and you answer them truthfully. You need to make sure that you explain all of your injuries and initial losses. If you have questions and you do talk to the adjuster about them, make sure that you document what it is that they tell you.
Keep track of your mileage and wage loss. These are items that people often think aren't important and let them go. The reality is that they are part of the coverages you have purchased. They also can build up over time and are easier to document as you suffer the loss vs. trying to figure them out later.
If you end up needing help with day to day activities, you can make a claim for replacement services. These kick in 8 days after the collision and for things other than help that you need for medical purposes. So if you need help with grocery shopping, child care, or house cleaning, these losses should be documented.
Don't let them sit on your claim. The law requires that benefits be paid or denied within 30 days of reasonable proof. Therefore, if you have gotten all the information that you have been asked to into the company, you should get an answer within 30 days.
You need to cooperate, but watch what they require. There are companies that ask and ask, but never provide benefits. They will claim that they have lost information or that it was misplaced. It is clear that it happens sometimes, but when it becomes a reason not to pay, then you need to take action.
Don't be threatened. It is not unusual to hear from a potential client that they were told they had a deadline to accept a settlement or would have to go to an adverse doctor. The reality is that they have to pay as long as your bills are reasonable, necessary, and related, unless they have a reason not to. So for them to say they won't pay bills without the doctor's opinion is simply not based on no fault law.
Don't be stopped from choosing the type of care that you want. No fault isn't a manage care system or a referral system. If the care you receive is reasonable, necessary, and related it should be paid for under the No Fault Act. So phone calls from the adjuster that direct your care or claim that you can't get care should be questioned and documented.
Don't be concerned that your insurance company is the one paying. This was an agreement that was made many years ago that in order for automobile insurance companies to sell insurance in this state they will provide no fault coverage in return for there being thresholds that a person must meet to bring a pain and suffering claim. The use of your no fault benefits cannot be used to raise your rates. Plus, if you are with one of the well known companies, it is probably a very good bet that they cause many accidents and gain an advantage many times a day from not having to pay the coverage.
Check to see if you have or should have had stacking. If you have two or more cars on your policy you should have stacked insurance. This gives you double ( or more) the amount of coverage. It is important that you check about this coverage before you need it. However, if you are in a collision always ask if you have the coverage and if you don't ask "Why not?"
If you are being sent to an adverse doctor by the insurance company, make sure your medical provider knows about it before the exam. Schedule an exam the day or as close as possible so that your doctors can confirm what symptoms you are having. Document what happened during the exam and how long you were there. Ask the no fault company for the wage loss and mileage you incurred by going to the exam.
If you get cut off go and talk to a lawyer who does this type of work. Review the report with them and see what your options are to get the benefits that you should. Keep in mind the bias of the doctors who do the exam and that their opinions are often not worth the paper they were printed on.
These answers are not intended to replace a consultation with an attorney, nor do they take into consideration facts that may differ about your particular case. Here at the Legal Examiner, we have experienced attorneys who can deal with your individual questions and best help you with your case. Feel free to get the help you need by contacting one of us.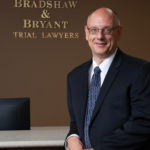 A founding partner with Bradshaw & Bryant, Mike Bryant has always fought to find justice for his clients—knowing that legal troubles, both personal injury and criminal, can be devastating for a family. Voted a Top 40 Personal Injury "Super Lawyer"  multiple years, Mr. Bryant has also been voted one of the Top 100 Minnesota  "Super Lawyers" four times.