The early numbers are in and they are not good for Minnesota water related deaths. More than two dozen people have died in water-related accidents this year in Minnesota, which is up from 14 at this time last year. In the past, I looked at the issues with the increase in drinking while boating charges.
In a story in the West Central Tribune they looked at what was happening this boating season:
Kim Elverum, coordinator of Minnesota Department of Natural Resources Boat and Water Safety, said the increase is directly related to the weather.

"We first had a very warm spring, so we had a lot of people get out on the water at that time. And then, we had some warmer weather in the last week or two," Elverum said.

Deaths have occurred all over the state in lakes, swimming pools and ponds. Deaths have ranged in age from a 14-month-old baby to a 67-year-old angler.

"Kids have a tendency to walk away and are fascinated by water, so if your child is at the water you should be near your child," Elverum said.

Especially on hot days, lifeguards are unable to keep track of every child. Parents and guardians need to keep an eye on them as well.
Some ideas to keep in mind:
Children in Minnesota 10 and under have to wear a life jacket at all times. And federal law for federal waters it's 12 and under.
Make sure everything is in working order before you go out to far.
The captain is responsible for the crew and cannot be over the legal limit.
Always check the weather
Do not drive your boat at excessive or unsafe speed.
Make sure to be aware of other boats on the water, but don't forget about water skiers, tubers, jet skiers, and wave runners.
Here's some additional reading:
Have a Safe Boating Weekend, by Brooks Schuelke, Austin, Texas.
Boating in Iowa, Let's be careful out there!, Steve Lombardi from West Des Moines, Iowa.
from the Injuryboard Beth Janicek's Boating and Boozing.
Tips to Sail Your Boat Safely Through the Summer, Mark Bello | June 02, 2010 4:14 PM
Safety First When Boating This Summer, Devon Glass | June 02, 2010 8:49 AM
Other websites with information include: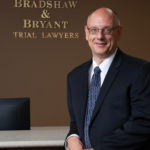 A founding partner with Bradshaw & Bryant, Mike Bryant has always fought to find justice for his clients—knowing that legal troubles, both personal injury and criminal, can be devastating for a family. Voted a Top 40 Personal Injury "Super Lawyer"  multiple years, Mr. Bryant has also been voted one of the Top 100 Minnesota  "Super Lawyers" four times.