I was thinking a lot about the correlations between what seems to be going on at Penn State with other sex scandals that we see with the abuse of young children. Jeff Anderson did a good job at looking at it yesturday with his blog.
To go a little further, I would add other things about this scandal:
– It looks like the abuse of power. You have young children being offered opportunities and hope of better lives.
– It looks like there were lower level witnesses who kept quiet to keep their own positions and not to rock the boat.
– You had higher ups who seemed to care more about image and what a potential scandal would do and choose not to tell the police.
– The use of an organization to protect a long line of abuse.
– There seem to be defenders showing up who care more about the institution than the victims.
This is not a new problem and unfortunately it isn't one that is going away. Just like so many other institutions, it's time that zero tolerance become the only answer.
Abuse of children and the continued silence by the offenders needs to be prevented. If you suffered, saw, or suspected such events, it is important to know that there is help out there.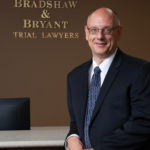 A founding partner with Bradshaw & Bryant, Mike Bryant has always fought to find justice for his clients—knowing that legal troubles, both personal injury and criminal, can be devastating for a family. Voted a Top 40 Personal Injury "Super Lawyer"  multiple years, Mr. Bryant has also been voted one of the Top 100 Minnesota  "Super Lawyers" four times.