Flash Update: As expected, parole was granted and OJ will be free as soon as October 1.
We're talking about OJ Simpson again. For most of his life, Orenthal James Simpson has been the topic of one national conversation or another.
• In 1968, he won college football's highest honor, the Heisman Trophy (by a record percentage) after starring at running back for USC,
• From 1969 to 1979, he was a star running back for the Buffalo Bills and the San Francisco 49ers, setting records and earning awards.
• After retiring from football, his fame continued as a movie and TV star.
His life took a dark turn in 1992, when his second wife, Nicole Brown Simpson filed for divorce. Two years later, OJ was charged in her murder and that of Ron Goldman, her companion that night.
After OJ failed to surrender to the police on time and his lawyer Robert Kardashian read what sounded like suicide note at a press conference , much of America watched as television networks broke in for the infamous "Low Speed Chase." O.J. was driven around Los Angeles in a white Ford Bronco, pursued by police and helicopters. Although he said he wasn't fleeing, he had a gun and there was a fake goatee, his passport and $9,000 in cash in the car.
It seemed like prosecutors had an airtight criminal case against O.J. for the murders. He had obvious motives of anger and jealousy. The police lab found OJ's DNA in blood at the scene. They found left and right matching gloves, one at the scene and one in OJ's apartment). But brilliant defense work, allegations of police evidence planting, and multiple prosecution errors led to the nine-month-long Trial of the Century ending in Not Guilty verdicts October 3, 1995.
Exactly thirteen years later, another jury found Simpson guilty of 12 counts of Armed Robbery and Kidnapping after a wedding trip to Las Vegas morphed into a memorabilia heist (or sting, as OJ said). He was sentenced for up to 33 years in prison, with no release possible for nine years. Those nine years are almost up, and the parole hearing is taking place later today.
In between those two October verdicts, O.J. had another trial. In February 1997, he was found liable for the death of his ex-wife and Goldman in civil court, where the standard of proof is not so high. He was ordered to pay $33.5 million dollars to the families of the victims.
On Thursday, OJ will appear by video conference before four members of the Nevada Board of Parole Commissioners, who will decide (probably only minutes later) whether OJ will be set free. The decision requires four yes votes, and so if the four Carson City Commissioners aren't unanimous, the two Las Vegas Commissioners may need to be brought in. In the rare case of a tie vote, the Commission has established a policy of denying probation for six months, and another hearing would be held in January 2018.
He's already won a probation hearing. In 2013 he had a probation hearing for some of the less severe 2008 convictions, and won. The same four commissioners who decided his last hearing will be hearing him today. It only took fifteen minutes in 2013; it may take longer today because he has a lawyer and friends and family, and the stakes are higher.
But OJ is fairly certain to win parole today, and be freed in October. Remember, this hearing is for the memorabilia heist. The criminal murder trial, which OJ won, has nothing to do with it. He has apparently followed all the rules, has not gotten into any trouble in prison, and satisfies the published rules to qualify for parole. OJ will be set free.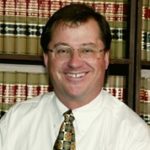 As a partner with Bradshaw & Bryant, Joe Crumley has over 30 years experience helping injured people and their families to secure just and fair compensation. Excelling in personal injury litigation, Mr. Crumley has secured numerous record-setting verdicts and settlements and won accolades such as MTLA's "Trial Lawyer of the Year" and "Excellence" Awards.