The Benefit. Minnesota auto law requires insurance benefits for injured people, as this blog has discussed in detail. Most benefits repay things like money lost at work or bills owed to the doctor.
But one benefit is very different, because it doesn't require any money lost or spent:  If a so-called Primary Homemaker is hurt, the insurer owes the reasonable value of the lost services to the household.
So what's a "Primary Homemaker?" The law says that's an injured person that "… normally, as a full time responsibility, provides care and maintenance of a home with or without children…"
Next the law defines the benefit as:
… the reasonable value of such care and maintenance or the reasonable expenses incurred in obtaining usual and necessary and substitute care and maintenance of the home, whichever is greater.
That means a primary homemaker can just hire someone to replace the work (like the rest of us can), but they can choose to be paid instead "…the reasonable value of the care and maintenance of a home with or without children." That means the work doesn't even have to be replaced by someone!
"Full time responsibility" only means primary responsibility for management of the household.  The injured person may be employed outside the home, even on a full-time basis.
Every accident that results in the injury of the "primary homemaker", whether otherwise employed or not, should result in payment of a replacement services benefit.
 The Problem.  Unfortunately, few people know that they have this benefit and few insurers ever tell them.  Despite thirty years of practice representing auto accident victims, I have only once seen a non-represented person bring this claim.  Similarly, I have never seen an insurer properly notify their insured of this benefit.
You'll need a note from your doctor describing what you can't do around the home. The benefit has the same $200 limit and  eight day waiting period of regular Replacement Services.
Get your claims paid!  There's a value to all that work you can't do, and you deserve to be paid.
This article is part of a series What You Need to Know After a Car Crash Injury.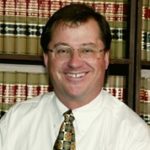 As a partner with Bradshaw & Bryant, Joe Crumley has over 30 years experience helping injured people and their families to secure just and fair compensation. Excelling in personal injury litigation, Mr. Crumley has secured numerous record-setting verdicts and settlements and won accolades such as MTLA's "Trial Lawyer of the Year" and "Excellence" Awards.