Insurance adjusters shouldn't be giving people legal advice, especially when it's wrong.  Here are three real cases where a person came to our office, believing the insurance adjuster was setting with them for "full policy limits":
Example #1: There's No More Coverage: The parents of a young man killed in a crash came to me because the adjuster told them, "There's no more coverage." The young man had been a passenger with his girlfriend in a car  stopped on the side of the highway rearended by an SUV. The SUV insurer had only $100,000 in coverage, and the adjuster had offered it right away, which was correct.  But then he went over the line giving some very wrong legal advice, claiming that was all they would receive.
Right away, we knew that was wrong. First, we contacted the insurer for the girlfriend's vehicle. Turns out she had borrowed the car from her dad to test drive. The car had broken down, and the girlfriend had parked with the car sticking out into traffic. We were able to quickly verify another $100,000 in coverage there. Interestingly, that adjuster also claimed, "There's no more coverage out there." But the girlfriend's parents were divorced, and the mom had joint custody.  On the same day the second adjuster told us there was no more coverage, we found the third $100,000 policy.
Finally, we looked at UIM (underinsured motorist) coverage.  We found one $50,000 policy on the son's vehicle, but mom also had a $30,000 policy.  We protected our client's underinsured motorist coverage with the proper Schmidt v. Clothier notice to the insurers, and that was another $80,000 in coverage.
So, $380,000 coverage, not just $100,000.
Example #2: Only $100,000 coverage /$100,000 Owed. A few years later, a young man came to see us. He had suffered a serious injury when hit while driving a tractor. He was distressed that despite the $100,000 limits being offered, the health insurer claimed $100,000 subrogation for the medical bills they had paid, theoretically eating the whole settlement.
We've had great success negotiating with health insurers (although it depends greatly on the type of health insurance). In this case, we were able to convince the insurer to WAIVE all rights, leaving the entire settlement for our client.
We didn't stop there. Even though our client was on a tractor (not usually considered a motor vehicle) we secured the client's FARM insurance policy, and found another $300,000 in underinsured motorist coverage covering his injuries.
So, $400,000 instead of $0 for our client.
Example #3: This year, a client came in with a brain injury after being thrown from the passenger seat of a 4 wheeler.  Again, the insurance adjuster wanted him to sign off on the owner's $100,000 policy stating, "That's all the coverage available." He even put the driver, insured by another company, on the release.
Sure enough, the driver's agent insisted there was no coverage for the driver while he was on a friend's SUV.  After reviewing the policy, I found the exclusion clearly did not apply, and found another $300,000 in coverage
So again, $400,000 instead of $100,000 for our client.
All of these examples are true stories.  All of them involve people who were smart and came and saw us, despite being told they were getting all the money.  And in each of these examples, they came out way ahead, because they came in for a free consult.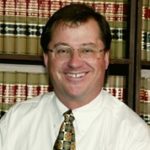 As a partner with Bradshaw & Bryant, Joe Crumley has over 30 years experience helping injured people and their families to secure just and fair compensation. Excelling in personal injury litigation, Mr. Crumley has secured numerous record-setting verdicts and settlements and won accolades such as MTLA's "Trial Lawyer of the Year" and "Excellence" Awards.